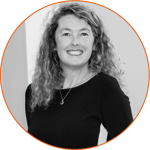 Michelle Gibbons
Director General at AIM – The European Brands Association

Michelle Gibbons is the Director General of AIM, the European Brands Association, since January 2018. She is responsible for the representation of brands across a wide range of issues that impact our members, from sustainability, supply chain matters, anti-counterfeiting to innovation. AIM members comprise of 20 national associations across Europe, as well as 50 corporate members, in total representing some 2500 companies manufacturing brands which are world-renowned, household names, national icons and local champions.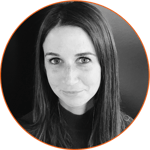 Aurelie lecarpentier
Director of
PRS IN VIVO
Aurelie is Director, Behavioural Qualitative at PRS IN VIVO in London. She leads international research initiatives, applying behavioural science to guide clients to tangible solutions. Aurelie is an expert in shopper & packaging research and is passionate about consumer behaviour related to pack sustainability.
Aurelie graduated from King's College London with an MSc in International marketing, and also holds a Master's degree in Communications Sciences from Paris-Sorbonne CELSA University.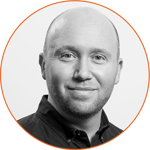 Ted Utoft
Vice President of
BVA Nudge Unit UK
Ted Utoft is Vice President of BVA Nudge Unit UK. An education in acting and journalism got him thinking about motivation and what makes people do what they do. That led to writing and editing in China, 12+ years of market research in Asia Pacific and Europe and most recently launching the BVA Nudge Unit London.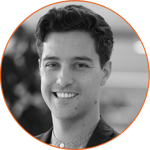 Daniel Vennard
Director of Better Buying Lab
Daniel is director and founder of the Better Buying Lab and Cool Food Pledge at the World Resources Institute. Daniel also oversees the behavioral science practice across the Institute. As director of the Better Buying Lab, Daniel leads a team of experts and scientists who develop, test and scale innovations that help consumers to choose sustainable plant-based food. The Better Buying Lab works in close partnership with leading companies (i.e. Google, Unilever and Sodexo) and academic institutes (i.e. Stanford, Oxford, Yale and Glasgow University). The Better Buying Lab's work has been featured widely in media throughout the world.